By paulgillin | September 25, 2009 - 7:12 am - Posted in
Fake News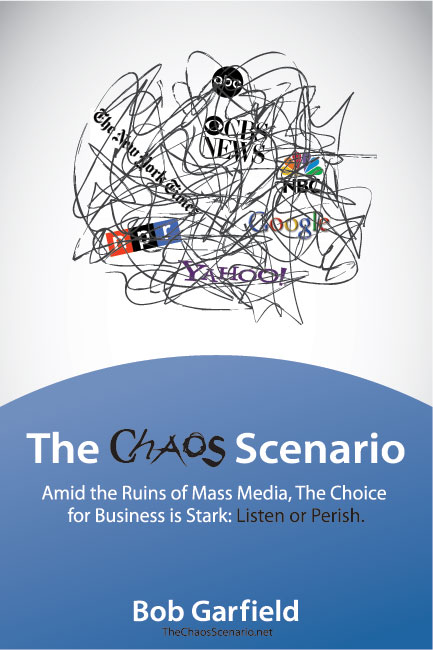 There is a new book out about media disruption and transformative effect of online communities on the way organizations relate to their constituents. The target audience is marketers, but its observations and recommendations are relevant to every single person who works in media.
The book is called The Chaos Scenario, and it's both devastating in its portrayal of the state of top-down media and intriguing in its examination of new models of communication. What's more, it's funny as hell. We haven't enjoyed reading a book this much in quite a while. The author, Bob Garfield, is a veteran ad critic, a capable journalist and a ruthless tell-it-like-it-is essayist. Here's our review.
Get this book. Share it with your colleagues. Ponder its conclusions. Prepare for a new world.
Comments
comments
This entry was posted on Friday, September 25th, 2009 at 7:12 am and is filed under Fake News. You can follow any responses to this entry through the RSS 2.0 feed. Both comments and pings are currently closed.